NVIDIA's GeForce RTX 40 series graphics card family grew with the launch of the RTX
4070 Ti graphics card, offering performance that surpasses the previous generation GeForce RTX 3090 Ti graphics card, requiring about half the power. If you're ready to build a new gaming PC or upgrade your current one, now is the time to get involved and let us help you make some moves.
Preparing for the Power Supply
Think your power supply needs an upgrade? NVIDIA reported that the GeForce RTX
4070 Ti achieves a TGP of 285 watts during gaming and around 226 watts of average consumption. So if you're in the market for a new CORSAIR power, you might want to consider one of our fully modular 850W models to accommodate other components in your build.
RMx Series™ RM850x — 850 Watt 80 PLUS Gold Fully Modular ATX PSU
CORSAIR RM850x Series fully modular power supplies with EPS12V connectors are built with the highest quality components to deliver 80 PLUS Gold efficient power to your PC, with virtually silent operation.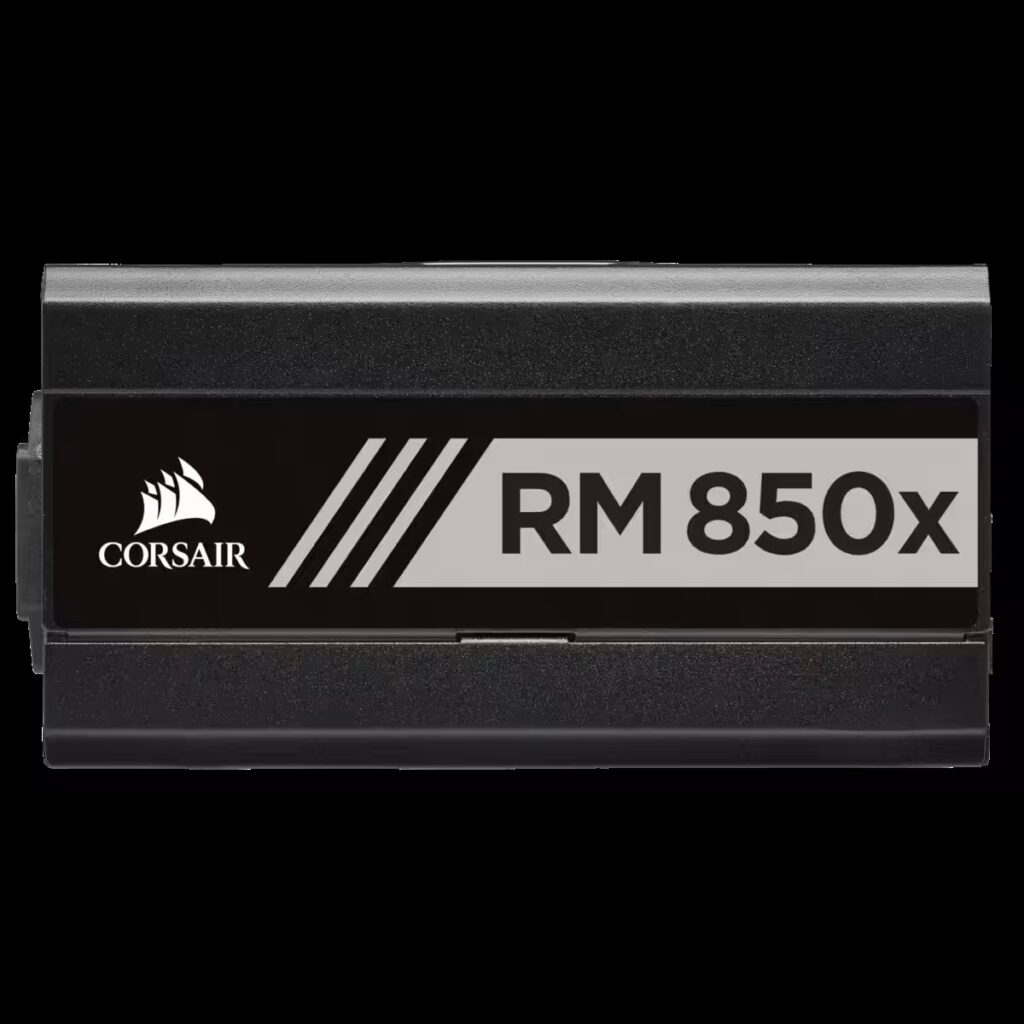 Features
Magnetic Levitation Cooling Meets High Efficiency.
Corsair Rmx Series Fully Modular Power Supplies Are Built With The Highest Quality Components To Deliver 80 Plus Gold Efficient Power To Your Pc With The Cooling Power Of Potent Magnetic Levitation Fans.
135mm Magnetic Levitation Fan.
Utilizes A Magnetic Levitation Bearing And Custom Engineered Rotors For High Performance, Low Bearing Noise, And Superior Reliability.
High Efficiency.
With Upwards Of 90% Peak Efficiency, Rmx Produces Less Noise And Less Heat, Which Means Less Time Worrying And More Time Gaming.
Fully Modular With Multiple Eps12v Connectorsfully Modular With Multiple Eps12v Connectors.

Completely Modular Cables Means You Only Connect The Cables Your System Needs, And The Wide Range Of Included Cables Adds Broad Compatibility With Modern Graphics Cards And Motherboards.

Also Compatible With The 12-pin Gpu Power Cable For The Hottest New Gpus.

Zero Rpm Fan Mode
At Low And Medium Loads The Cooling Fan Switches Off Entirely For Near-silent Operation, But Once The Action Picks Up, The Fan Activates, Ensuring Critical Component Temps Stay In Check.
Technology And Reliability
For Consistent, Reliable Power And Superb Electrical Performance, Each Rmx Series Power Supply Features A Robust Resonant Llc Topology With Dc-dc Conversion, And 105°c Rated 100% Japanese Electrolytic Capacitors. With Precise Timings, Rmx Supports Microsoft Modern Standby, Ensuring Extremely Fast Wake-from-sleep Times And Better Low-load Efficiency.

Certifications

The Cybenetics Organization Measures Efficiency And Noise Levels Across The Psu's Entire Operational Range, Using More Than 1,450 Different Load Combinations.

The "Gold" Efficiency Rating Is Defined As ≥87% To <91% (Depending On Input Voltage).

The "Standard++" Noise Level Test Is Measured In Those Same Configurations To Be ≥30 Dba & <35 Dba Under Noise Data Averaging.

Ten-year Warranty Backed By The Corsair Global Technical Support Team.